Haifa is the third-largest city in Israel, after Jerusalem and Tel Aviv. The city is a major seaport located on Israel's Mediterranean coastline in the Bay of Haifa covering 63.7 square kilometers (24.6 sq mi). It lies about 90 kilometers (56 mi) north of Tel Aviv and is the major regional center of northern Israel.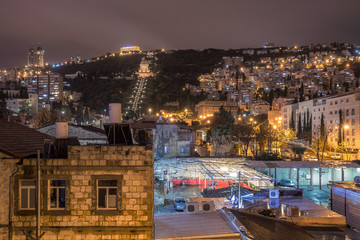 Main Tourist Attraction
The cities main tourist attraction is the Bahá'í World Centre, with the golden-domed Shrine of the Báb and the surrounding gardens. In 2008, the Bahá'í gardens were designated a UNESCO World Heritage Site. The other attraction is Mount Carmel national park, with caves where Neanderthal and early Homo Sapiens remains were found.